TOKYO MARATHON 2024
scheduled March 3rd, 2024 (Sun.)
at Tokyo Marathon 2023 / © TOKYO MARATHON FOUNDATION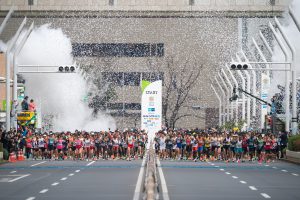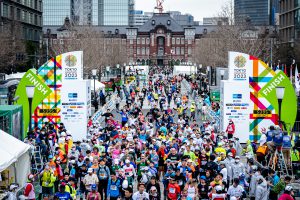 J E E F is
an official charity of the Tokyo Marathon 2024 Charity.
an official charity of the Tokyo Marathon Foundation Charity "Run with HEART".
"Entry Period for Donation & Charity Runner" :
June 26 to July 13, 2023
Charity Runner
A "Charity Runner" is a runner who makes a donation over a certain amount to the target charity organization and participates in the Tokyo Marathon to spread the greatness of charity activities.
Enter for Donation & Charity Runner
Notes
Personal information you have entered for this event will be handled appropriately based on Privacy Policy of Japan Environmental Education Forum.
Entry period
June 26 to July 13, 2023
Number
70 charity-runners
Amount of donation
100,000 JPY or more per a charity runner
Selection Criteria
1) Donations per person is 100,000yen or more : Mandatory
2) Selected by higher donation amount -> If the donation application amount is the same, it will be decided based on 3)
3) Selected based on the required content of the "Thoughts on charity & Messages" entered at the time of application.
The decision will be notified around July 14~19.
Payment of donation
July 14 to July 28, 2023


 ※ For those who wish to donate only : June 26 to Aug 31

Entry Fee
Aug 1 to Aug 10, 2023

※ Payment to Tokyo Marathon Foundation

Gift

 Present a thank-you gift at Tokyo Marathon 2024 EXPO!

SDGs
Contact
Japan Environmental Education Forum
E-mail: charity-m★jeef.or.jp (★ → @)
Person in charge: Mariko NAKANO / Seiji SHIMIZU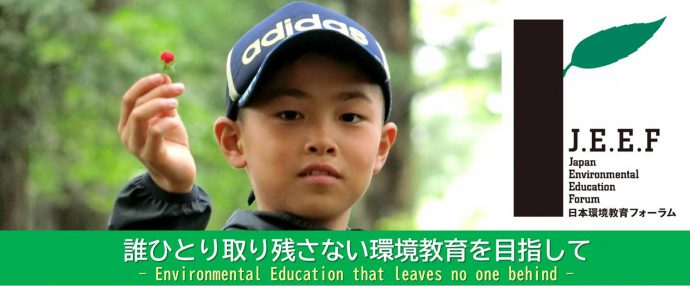 − Environmental Education that leaves no one behind −
Providing experience of nature activities and healing of nature to children/adults having various difficulties, problems and worries in their daily life.
Amid the changes in society in recent years, such as declining birthrate, population aging, urbanization, working in double harness and an increase in single-parent households, there are fewer opportunities for children to grow up while accumulating various natural and social experiences on a daily basis in their community. In addition, there are growing number of adults who, due to various factors, spend the day not moving their body, having no contact with people, and not talking.
With the aim of "environmental education that leaves no one behind", we will turn our eyes towards not only healthy people, but also to those who have difficulties, problems or worries in carrying on their daily life or social life, and will provide nature experience programs and hands-on learning programs that excite people's motivation to learn, so that they can grow with confidence in themselves, carve out their future with their own hands, and become the leaders of a better society.
We would appreciate it if you would support our activities for environmental education that allow all of us to learn/grow from nature while interacting with nature.